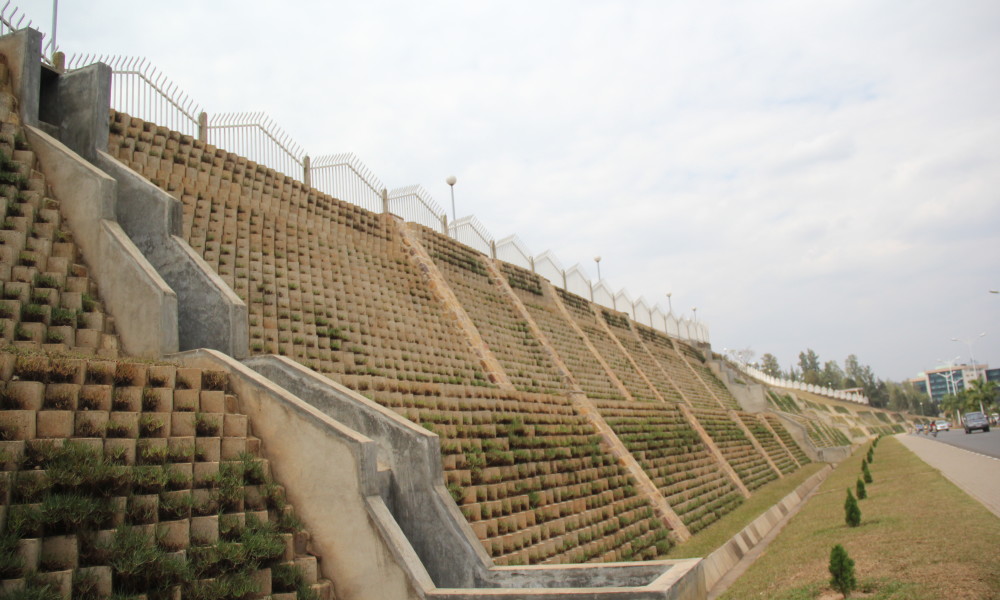 NPD Ltd is tremendously an innovative company in Rwanda.
A tangible example is that the company is a pioneer of the construction of road surrounds
in a form of honeycombs. Those honeycombs are like the newly constructed ones surrounding the main road from Gishushu Traffic lights to Kimihurura near the Parliament, Kigali Airport road, Kimicanga road, Payage, Kanogo roundabout, etc.
The types of honeycombs produced by NPD Ltd:
HONEY COMBS T1 (light duty for walls below 2m high)
HONEY COMBS T3 (heavy duty for walls above 2m)